Veterinarian in DeLand Provides the Perfect Prescription for Your Pet's Health
Volusia County is a great place to live if you have pets—with plenty of wide open spaces and pet-friendly attractions to keep animals and their owners satisfied, DeLand and the surrounding metropolitan area benefit from the companionship provided by your favorite pet.
Call Volusia Vet Services at 386-740-0963 to make an appointment for your pet today!
All Creatures Great and Small: Providing Complete Care to Volusia County's Animal Inhabitants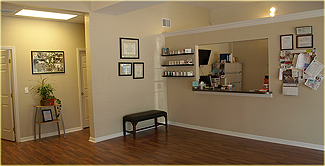 Volusia Vet Services Waiting Area
Volusia Vet Services offers a variety of treatments for all animals:
Dogs
Cats
Pigs
Horses
Cattle
Goats
It's important to the staff at Volusia Vet Services to provide comprehensive care, from routine check-ups and vaccinations to complete diagnoses and complex surgical procedures. No matter what's ailing your furry (or furless) family member, Volusia Vet Services can help you find the right solution.
Compassion, Care, Cleanliness: Why Volusia Vet Services is Right for Your Pet
Volusia Vet Services is committed to providing quality veterinary care for all the animals that walk through our doors, making sure their owners walk away feeling just as happy and healthy as their furry friends. Call us at 386-740-0963 to learn more about why Volusia Vet Services is the only option for a veterinary clinic in DeLand and the rest of Volusia County.