Volusia Vet Services: Your Compassionate Veterinarian Serving Orange City, FL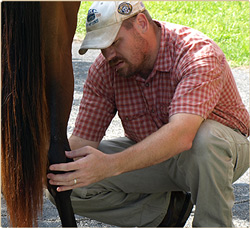 At Volusia Vet Services, our staff has one thing in common: We're all animal lovers. When you bring your pet to our veterinary clinic–or when you call on our mobile vet services* to treat an animal at your home–you can be assured that the veterinarian caring for your animal is a compassionate, responsible, highly-trained individual, committed to giving all animals the best medical care possible—in the most comfortable setting possible.
Caring Veterinary Services for Dogs, Cats, Horses, Cows, and More…
Our veterinary services are wide-ranging, encompassing everything from cutting-edge medical care, to wellness exams, diagnostics, ultrasounds, x-rays, vaccines, hospice and euthanasia services, and complex surgical procedures, and we treat animals both large and small. Whether you have a dog or cat–a horse, cow, goat, or pig–Volusia Vet Services handles any and all animals with veterinary expertise and empathetic, loving care.
Volusia Vet Services has a mission to provide residents in Volusia County with highly specialized, caring veterinarian services. We're located in DeLand, FL, just minutes away from Orange City, DeLeon Springs, and DeBary, and our mobile vet service house calls extend to New Smyrna Beach, Ormond Beach and beyond.